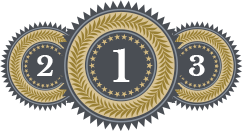 I have a lot of training and certification as a lawyer!
Personal injury law is vast and contains many facets. Our firm successfully takes cases to trial and has experience in and out of the courtroom.  We specialize in both Personal Injury and Criminal Defense cases and can handle any case big or small.  We are prepared to guide you through the different legal challenges you may face in each city or state. The Fitzpatrick Firm will make sure you have competent and excellent legal representation in court.
Our experience as Personal Injury attorneys and Criminal Defense attorneys allow us to understand your difficulties in these area of the law.  We can help you understand all issues that may be present in your case and what you have to look forward to.  We can also inform you how long you can expect the case such as yours going to take.
We fight to protect your legal rights under the law
We can say this with total honesty that we will help you win the case with the maximum monetary reward for your pain and suffering.  We know the law and will advise you on when to settle and when the insurance company is most vulnerable. We pride ourself on effective communication and will make sure you are well informed each step of the way.
Please call us as soon as possible after the accident! Do not take too long to speak with us after the injury has occurred.  Depending on the case, time may not be on your side! The insurance company starts investigating a case as soon as an accident claim is filed. We have investigators on standby ready to work for you! Call us preferably within 48 hours of the incident.
We are on call 24/7 to serve you
When it comes to personal injury resulting from an accident, we understand the emotional toll it may take on you and your family you. We would like to be there for you while you and your family heal from such a traumatic event. Allow us to help you best by calling us as soon as possible after the accident.  This way we can advise you on the best way to proceed and how we can make a recovery for you and your family.
Serious car crash →
Truck accidents →
Criminal Defense →
Personal Injury →